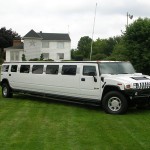 H2 HUMMER
The 22 Passenger, All new H2 Hummer featuring elegant two-tone interior with H2 Emblem embroided. Features Beautiful Hard-Wood floors, LCD Flat Screen TV's, DVD player, Cd/Stereo upgraded surround sound system. With Neon lighting, Fiber optic lighting, Rope lighting, Strobe lighting, Laser beam, Laser disk, Light show, Smoke and Fog Machine your ride will be one to never forget.
Elegante
When you Deserve Elegance ask for the Elegante.
White with Leather Interior Seating 4.
For Bride and Groom or bring the Maid of Honor and Best Man too.
New Lincoln 10 Passenger
Leather Interior
LCD Flat Screen TVS
Fiber Optic Lighting
Retro Bar
CD/DVD/Stereo with a Surround Sound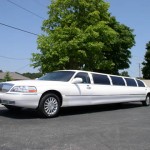 Lincoln Starship
This Lincoln Starship features 2 Tone Italian Leather and seats 14 passengers.  Has a Beautiful Walnut Bar with Bubble Tubes, LCD Flat Screen TVS, CD Stereo Upgraded Surround Sound.
Neon Lighting – Fiber Optic Lighting
Strobe Lighting – Light Show
Laser Beam – Laser Disk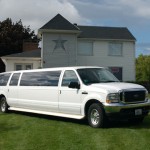 14 Passenger Excursion
Leather Seating for 14
Black Marble Bar with a retro ceiling
LCD Flat Screens
CD/DVD with upgraded surround sound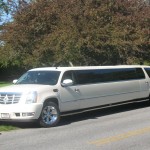 SUV Limo
22 Passenger
SUV Escalade
6 Passenger
Seating 6
Perfect for Corporate Event or Wedding.
Black Exterior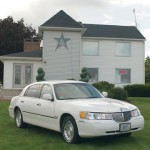 Lincoln Town Car
Mini Stretch also for the Bride and Groom
Can take you away at the end of your reception to a hotel of your choice
Also ideal for a parent's car
Seats 4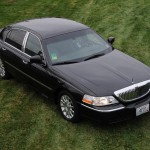 Lincoln Town Car
Perfect for Corporate Event or Wedding.
Black Exterior
Also Available
Black 13 Passenger Van
Seats 13 comfortably
Serving all major airports:
TF Green, Bradley, Logan, JFK, LaGuardia, Newark etc.
Ideal for bachelor parties or even a day trip in New York..